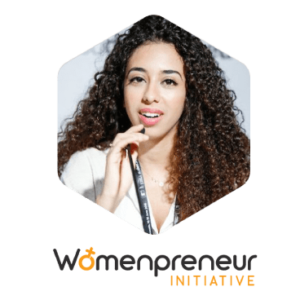 Sana Afouaiz is a social entrepreneur. After extensive four years working and covering stories of women in different countries, Sana started focusing on stimulating the economy through female entrepreneurship by providing a holistic approach to kitting women with the skills, knowledge and confidence they need to succeed their businesses.
During her travels to more than 30 countries, Sana found herself asking: How does one empower women in a sustainable way? She researched several models, and then founded Womenpreneur Initiative, which offers programs on entrepreneurship and business development for women from the MENA region: www.womenpreneur-initiative.com
Sana's vision is identifying, promoting and providing support for women to be agents of change.