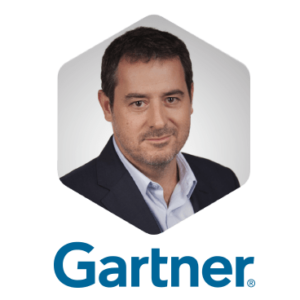 Jordi Escale is an advisor in Gartner with more than 25 years of experience in IT management, strategic marketing, CEO and corporate management positions. Having strong business orientation and great energy level, he creates the atmosphere that allows people and organizations' growth. He wants to be defined as transformational leader.
He studied in BA & MBA in ESADE, Information Systems Management in the University of Minnesota and PDG in IESE. His professional career includes management positions in ESADE, Marketing and eCommerce in Telefonica, Innovation and Marketing Director in Infojobs and CIO of the Government of Catalonia, where he achieved outstanding results. He has been awarded as European CIO of the year 2016.
Gartner is the world leading company providing CxOs and senior IT executives with strategic research, coaching and advisory services to deliver business value through IT.
He is associate professor in ESADE and frequent speaker at professional conferences.