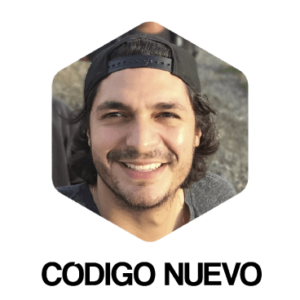 Joan Riera was born on November 2nd, 1988 (28 years old) and raised in Barcelona, and attended to the Benjamin Franklin International School. After starting the degree of Business Administration at the University of Barcelona, he realized that the degree was not fulfilling his personal needs of how to literally start a business. For that reason, he dropped out of college after one year to start his first serious business adventure: Veliac, an electric bicycle company.
While launching the project, he taught himself how to program through books and forums and learned everything that needed to be known about the internet as a whole. During that time, he also launched one of the leading second-hand bicycle platforms in Spain. He later launched a web design studio, where he created projects for small to medium sized companies and guided them through the new online tools available and helped them implement social media strategies.
His latest project is Código Nuevo, which he launched on January of 2014. Código Nuevo is now one of the biggest millennial media companies in Spain, and is currently reaching over 3M young adults and over 40M video views every month.