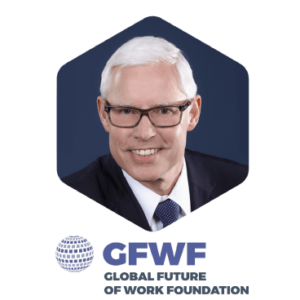 Dr. Franz G. Deitering has been in different leading HR Management positions in German and American corporations before he became Global Head of HR- and Organizational Development of SAP in 1996. In 2001 he went from Human Resources into Solution Sales supporting hundreds of SAP customers like Bosch, Siemens, Philip Morris, Colgate, NSW, Sinopec, Reliance, Coca-Cola etc, in all regions and industries on the globe.
In 2006 Franz became Global Head of Business Development for Digitalization of Shared Services Solutions at SAP translating customer needs into high value business solutions. In 2011 Franz was promoted to the newly created role as Global Head of Solution Management for Digitalization of Global Business Services. He got elected by members of SSON – the biggest Shared Services Network globally twice as one of the top global 6 experts in this area.
Franz completed his career of 21 years with SAP in April 2017 and became the Co-Founder of the Global Future of Work Foundation. He got his Masters in Industrial and Organizational Psychology and his PhD. in Organizational Development. He published two books and many articles on different business topics and gives lectures in Germany at the Universities of Heidelberg, Mannheim and Osnabrück and is a Visiting Professor at ESADE Business School in Barcelona.