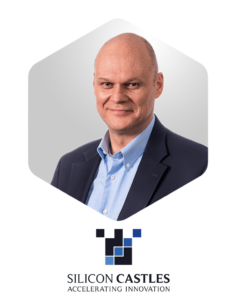 Since 1992 active in the international technology business, 26 years' experience in technology, licensing business, digital entertainment, international marketing, sales and support, international business development and operations in Europe, Russia, Middle East, Africa, Latam and USA. He looks back to many years of startup experience and incubation inside global corporations as well as entrepreneur himself.
Andreas worked for German, Japanese and American multinational companies and started-up his first company in 1999 in Munich. He was more than 10 years at Sony in various management functions including managing director of Sony NetServices, the incubation lab of Sony Europe. He also served as MD for Real Networks EMEA for over three years. From 2010 until end of 2016 Andreas was leading EMEA and international business of Dolby Laboratories as President Dolby International and successfully expanded the business in all areas.
Since 2017 Andreas is leading his new initiative Silicon Castles: A Strategic Business Accelerator for technology IP licensing businesses. The Silicon Castles goals are:
Transforming ideas into intellectual property and scaleable products.
Leading growth from initial opportunities to global success.
Educating and Mentoring talents and teams to become top class performers.
Silicon Castles is focusing on talents, entrepreneurs and startups from Europe, starting in Salzburg (the first castle) and will later be establishing a network of Silicon Castles in Europe. Silicon Castles is creating a "Silicon Valley like environment" with global innovation and IP mindset and global business development.
Andreas also founded the Startup Executive Academy – a top class Executive Education for founders and startup executives in the Castle of Urstein in Salzburg, Austria. Lead professor is Baba Shiv from Stanford Graduate School of Business. In 2018 Silicon Castles offers also an executive education for Corporate Executives – Corporate Executive Academy.
Andreas also serves as Executive Chairman of Authentic Vision, member of the Board of Mimi Hearing Technologies and Research Studios Austria and is advisor to the rector of the Fachhochschule Salzburg.